Apple TV for Hospitality enables properties to brand the in-room experience. Colors and brilliant imagery can highlight your property and help reinforce your brand with guests. The following is a helpful overview of what makes excellent Apple TV branding.
The Apps
Monscierge provides five individually brandable Apple TV for Hospitality apps. The web management tool, Experience Engine manages the app content. The standard apps include Property Features, Recommendations, Requests, Events, and Watch TV. Based on your unique configuration, you may not utilize all the apps.
Top Shelf
The top shelf uses a static image when your app is in the primary dock and focused.
Two images are required, one at 1x and the other at 2x resolution. The first image should be 2320 x 720 pixels, and the second should be 4640 x 1440 pixels.
What Makes a Great Top Shelf Image?
Horizontal photos with crisp details and areas of focus that work within a rectangle are best.
As one of the first screens, a guest will see this area highlight what makes your brand unique. Using a photo of the property or photogenic common areas is often a great strategy.
A solid or textured background color and logo or property name will still look great if you don't have photos.
The examples below show some examples of top shelf image presentations.

App Icon
Apple TV app icons utilize two layers to create depth as your icon comes into focus.
It's necessary to include a safe zone within your icon. During focus and parallax, the content of the icon moves and scales slightly. By including a safe zone you can ensure your imagery is readable.
Like the top shelf, the app icon requires 1x and 2x resolutions. However, multiple layers for each app icon are necessary. The 1x icon size is 400×240 pixels; the 2x icon size is 800×480 pixels.
What Makes a Great App Icon?
The app icon is nearly always visible when viewing the Apple TV interface. It should highlight the app's purpose and be instantly readable.
App icons work best with solid colors or gradients. Utilizing glyphs or a combination of glyphs and text is recommended. The text should be minimal and highly legible.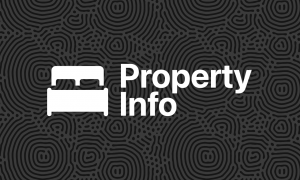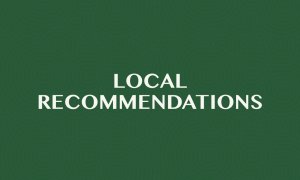 When You're Done
Here's an example of how the screen will look with your branding in place.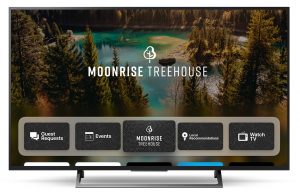 Downloadable Templates
We offer downloadable templates which can be easily edited and used to create Apple TV for Hospitality assets. Contact Monscierge today to get started.